Insights
Lesson Three: 8 out of 10 Entrepreneurs Who Start Businesses Don't Need to Fail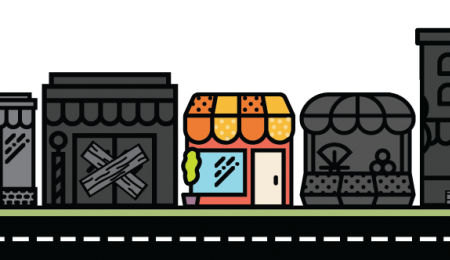 You Don't Need to Rearrange the Chairs on the Titanic
According to Forbes, eight out of ten entrepreneurs fail within their first 18 months. This, however, does not have to be the reality.  
Many new business owners have a skill set and a passion, but it takes more than that to run a successful business. To avoid the typical pitfalls, in any industry, business owners need to focus on the following four areas of expertise, if you don't you will simply be rearranging the chairs on the Titanic.
1. FINANCES: 
Don't overspend but also don't forget that in order to make money you have to spend money. Counting every penny will add more unneeded stress so try and strike a balance as there is always a cost to doing business. Understand your costs and be realistic with yourself and your expenses. 
 2. MARKETING & BUSINESS STRATEGY:
Have a marketing plan and make sure that you implement it consistently. It's not wise to start one when your company's growth is slow. When it comes to marketing, many businesses have decided to do that later and don't budget for it. My advice is to start with defining your target audience, create a brand strategy and a professional visual identity and identify your marketing channels and touch points. You will then have an ongoing campaign that will keep you in business for years to come. Add the cost to your annual budget as you do any of your other expenses.
Sometimes strategy involves pivoting and making big changes that can involve risk. Some strategy changes are based upon looking at your service offerings, your industry and what is coming on the horizon. In the mid-2000's I saw that websites were designed very poorly so I added website design as a service offering. Next, I brought website programming in-house to be able to control the quality and costs of the end product. In 2011, I saw that Detroit might be making a comeback so I became one of the first agencies from Oakland County to open an office in Detroit. In 2019, I am adding lead generation services as my clients are in need of automated growth in order to remain competitive.
My agency was built on customer/client service, so I became involved from the beginning with company communication to gain a good reputation and create a precedent of what clients can expect when working with us. I chose slow growth with a goal in mind to hire five to seven employees and have a location in both Rochester and Detroit. Those goals came to fruition through my strategic process.
Strategize how you will build your company and what your human and technical resources will look like and create processes so your customer will have the same outcomes and experiences each time they purchase from you.  Having a defined process is so important as you build your business. It streamlines your services or product delivery with a consistent deliverable. It helps with on-boarding new employees as well as gives your current ones a road map to follow each time for successful outcomes. As the owner, you are there to lead and you will need to nurture your startup and create expectations for company processes, culture and results.
 3. PEOPLE:
The people you bring onto your team have to be versatile, bringing different skills to the table while understanding and conforming to the company's mission and culture. Diverse skills and backgrounds will allow for a wide variety of unique ideas and innovations to be developed.
Make sure that your team is your greatest advocate and truly believe in what you are trying to build. Set aside time to have regular company meetings to introduce new ideas and give everyone a chance to bring up any issues that need to be discussed. Your employees are what can make a good company a great company. Listening to them and showing appreciation for what they do, creates an atmosphere of teamwork.
 4. SALES:
Have a sales funnel and a clear understanding of what you are selling, who your best client is and how to be able to repeat the process. Map out how sales inquiries are handled within the organization, whether it is a phone call or an email. A consistent method from the turn around time for a reply to how the text is written or communicated, adds a sense of trust and responsiveness that can be the difference of gaining a new client or not.
Understanding how to price your product and/or service. Business Forward recommends, when looking to set a price, ask yourself about the basic cost, desired profit, competitor pricing, market trends and what customers would pay for your product/service.
One last idea to leave you with—leadership. I became a better a leader when I took John Maxwell's, the Leader Within workshop. I discovered that leadership is a skill that can be learned. The philosophy that your business will only grow as much you, the owner, grows really made me realize how true that statement was. I see so many businesses with leaders that are in the way of their business success because they are stuck. The ability to adapt, grow and change in the modern business environment is essential and humbleness is not a weakness but a strength.
Running a business in not for the weak of heart, it takes courage, tenacity, passion and a fire within that keeps burning. Failure will happen but there are rule books and mentors who can help.
For more reading based on this article, visit: 
https://www.forbes.com/sites/neilpatel/2015/01/16/90-of-startups-will-fail-heres-what-you-need-to-know-about-the-10/#19dd91566792
https://www.forbes.com/sites/ericwagner/2013/09/12/five-reasons-8-out-of-10-businesses-fail/#58fc45476978
http://businessforward.news/2018/09/before-starting-your-business-can-you-answer-these-tough-questions/