Insights
Our Trent Creative Family is Growing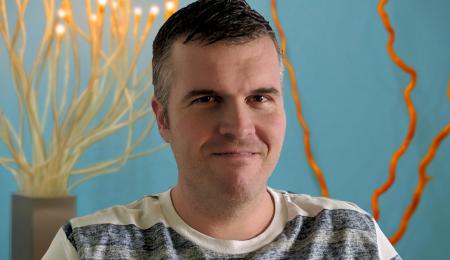 As part of our ongoing mission to provide our clients with unmatched support and unique new growth opportunities we're proud to announce a new additions to Trent Creative. We couldn't be happier to welcome this experienced professional to our team and can't wait to see him in action! 

Please help us say hello to Chris Quinn.

Chris Quinn
Chris Quinn is an expert in Wordpress, PHP, jQuery, and MySQL and will be joining us as our newest website developer. He has over 13 years of experience and has built websites for manufacturers, nonprofits, online retailers and everyone in-between. Throughout his career Chris has worked on over 100 websites and his skills in programming are second-to-none.
According to Chris there are three things that make a website successful: the design of your website, the functionality the code produces and the marketing that gets your site found. That's the mantra he has spent nearly a decade and a half developing and adhering to.
Chris will be joining forces with Bryan and the rest of the Trent Creative team to produce dynamic and responsive websites that engage customers and drive sales for any business. 
Professional Experience: 13 Years
Hobbies: Fishing, Pickleball
Favorite Movie: The Matrix
Favorite Food: Pizza
Top of My Bucket List: Learn to Fly
Fun Fact: Huge Chuck Norris Fan...did you know he can slam a revolving door?