Insights
Why B2B Companies Should Care About Online Content Marketing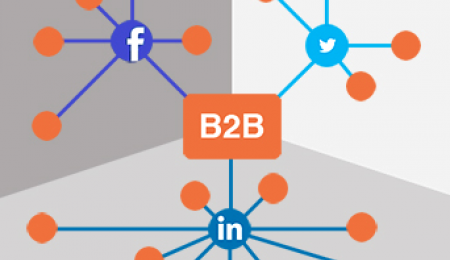 According to Supplychainbrain.com; In the United States, B2B e-commerce revenue more than doubles that of B2C – with $559 billion annually in sales—and B2B players that fail to embrace online and mobile as leading channels risk losing market share in the short and medium term, and sustainable competitive advantage in the long-term.
That's just one of the many impressive facts that underline the importance of online marketing and brand management when it comes to helping B2B websites sell more and sell better. Say someone is looking for something you sell and comes to your website with just one thing in mind: to make a decision whether or not to buy from you. 90% of those people will look at your products and services and then, if they still want to know more, will move on to the 'about us' page to learn more about who you are and what your company is like. Studies conducted by KoMarketing have found that online buyers look for:
Pricing information – 43%
Technical information – 38%
Case studies / white papers / blog posts – 38%
Shipping information – 37%
They don't fully rely on blog posts but if they are there, they add credibility
This process doesn't end with the initial search. A business looking at your business as a potential new vendor will explore your site while focused on one thing:
Is a relationship with you worth pursuing?
You, the vendor, must make the decision process as easy and seamless as possible. Recent research by KoMarketing Associates shows that the "Must Have" content for buyers is:
First and foremost, buyers want to know what products and services you have and how you can meet their needs and challenges.
It's crucial to remove barriers between these buyers and the content that they are looking for.
Carefully considered content combined with a well-mapped user interface (UI) is the first step to success. Overlaid on that must be a carefully thought out user experience (UX) strategy – defining where on the page content is displayed and how the prospect will interact with it. A website with planned content, UI and UX will be easy to navigate and quickly communicate the information that the prospect is looking for.

Oh, and just a small tip:
Your prospects, like most of us, don't want to be interrupted in the research process with pesky videos, pop-ups or audio that plays automatically. Don't get me wrong, video can be one of the most compelling ways to engage a prospect. In fact more and more industrial marketers are using videos as a strategic tactic and it's one that all manufactures should embrace. Your prospective customer wants to control that interaction though, not have you force it on them.

Now all of this is a lot to think about and we haven't even touched on the role that Social Media plays in content delivery. Manufacturers and other B2Bs are just now beginning to understand how engaging in two way conversations through LinkedIn or Facebook can grow brand awareness and customer engagement. But, let's save that for another day.

To sum it up, your content must be…

relevant and searchable; there are an average of 115 billion global monthly searches on Google alone.
easy to grasp; once a prospect is on the website you only have about 8 seconds to get their attention.
Want help with your Content Marketing Strategy? Trent Creative has been helping its manufacturing clients and B2B grow their businesses through the development of award-winning websites and Content Management Systems for over 10 years. We would love to help you.
Work With Us
Is your next project lurking around the corner? Let's connect and kickstart some ideas!